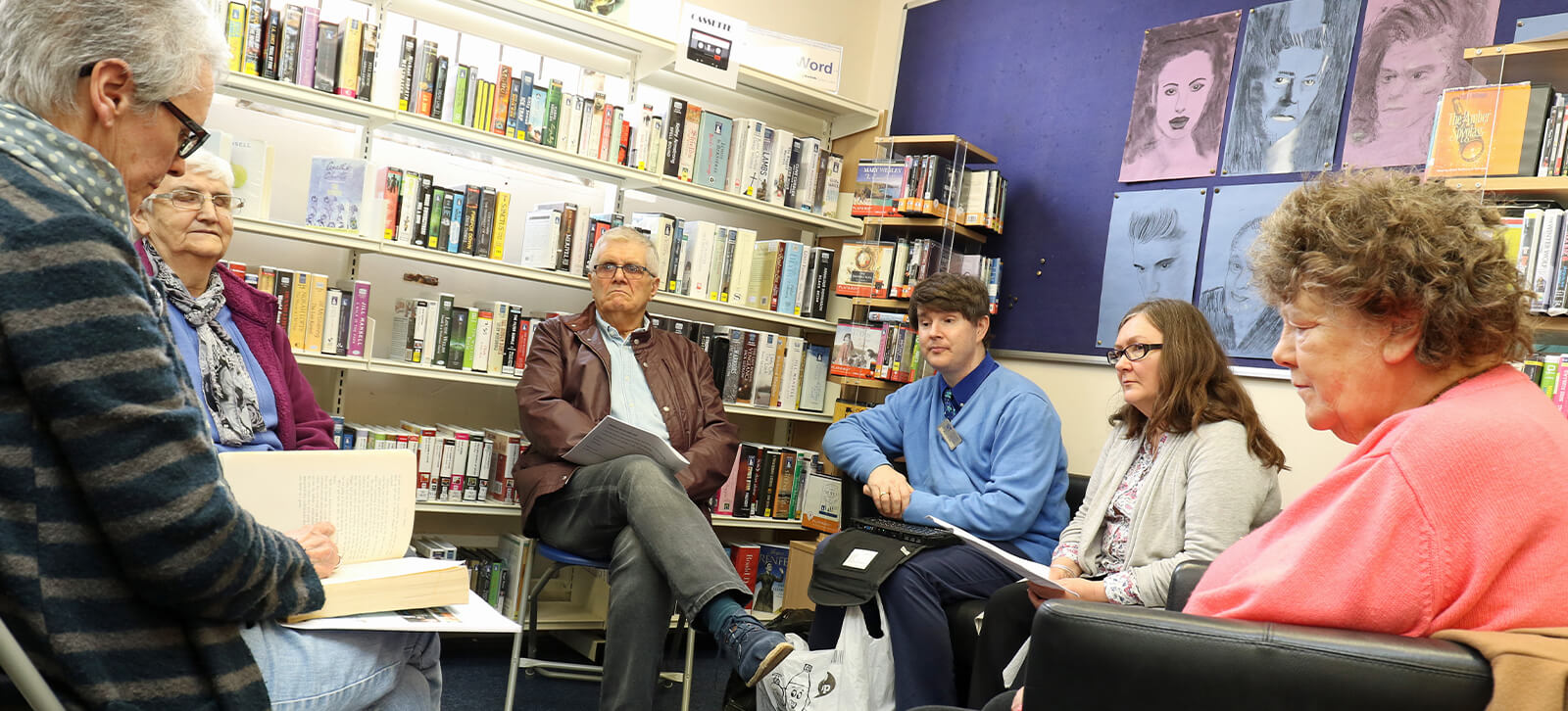 Some of our ever popular audio book clubs are starting to meet in person, whilst others continue to meet either online or over the phone using zoom.
Moving forwards, the Norwich book club will be meeting at the Norwich hub (Activity Centre) and the Gaywood and Dereham book clubs will be meeting at their local libraries.
The monthly meetings are informal, friendly and everyone has an opportunity to give their thoughts and opinions on the audio book of the month.
Books are supplied on an USB memory stick or MP3 CD and are currently being posted out to those that are still unable to meet up face to face in the local Libraries.
We would love to welcome some new members to the each group, so if you are interested in trying it or have any questions then please do not hesitate to contact Mark Smith on [email protected] or phone 01603 973216.
Dates of the next virtual book clubs:
Gaywood
Takes place on the second Monday of each month
2.00pm – 3.30pm
Norwich
Takes place on the second Monday of each month
1:30pm – 3:00pm
Thetford
Takes place on the second Friday of each month
10:30am – 12:00pm
Fakenham
Takes place on the third Monday of each month
10:30am – 12.00pm
Cromer
Takes place on the third Tuesday of each month
2:00pm – 3:30pm
Dereham
Takes place on the third Wednesday of each month
10:30am – 12:00pm
Diss
Takes place on the fourth Friday of each month
2:00pm – 3.00pm