Children, Young People and Families
Sight loss affects people of all ages and we support children, young adults and their families at every stage of their development.
With regular music and movement classes for little ones from 0-5 years to learn through play, days out and support for their families, we are there when they need us.
As children grow and become young adults, we provide fun, sociable activities and events for 6-18 year olds with the opportunity to try new experiences, grow in confidence and share their individual stories.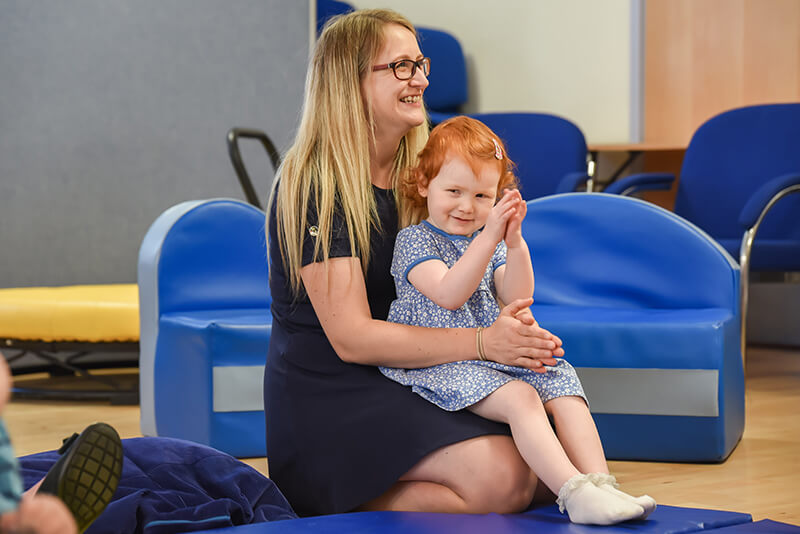 Rhiannon Kay was born with a rare eye condition but, like any toddler, loves to play and sing. Young Eyes activities, Rainbow Sparks offers Rhiannon and her mum Teresa an opportunity to spend time together and meet other families whose children have visual impairment. "We've been coming to Rainbow Sparks since Rhiannon was three months and she absolutely loves the music sessions. We've also enjoyed Easter and Christmas parties, boat trips and days out with Vision Norfolk."