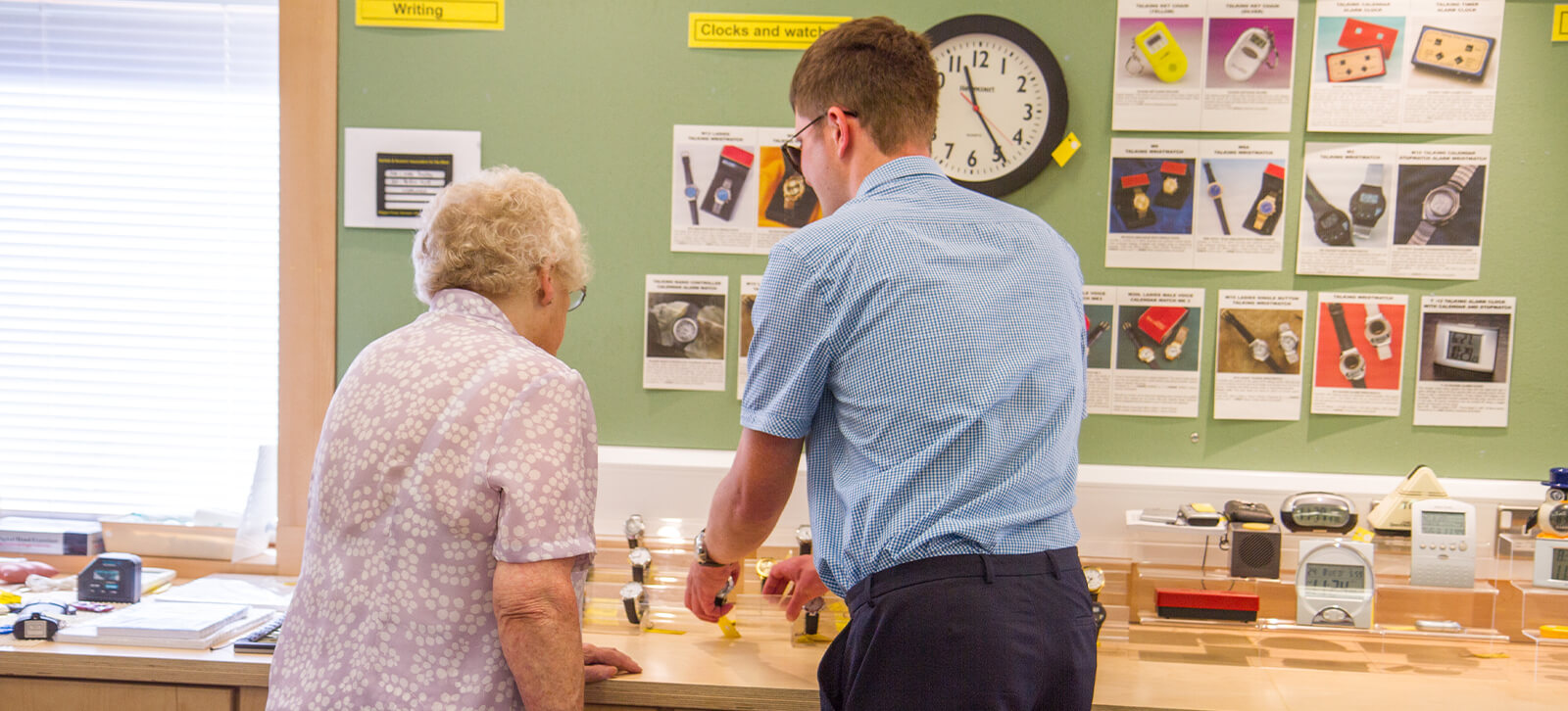 We owe our existence to the generosity of Thomas Tawell (1774–1825) who gave property and land at Magdalen Street in Norwich to open an institute for the benefit of the 'indigent blind' in Norfolk and Norwich. From the outset, the charity received no state funding, relying entirely on legacies, investments and donations – and this still stands today.
We are the fifth oldest charity supporting and assisting people with visual impairment in the country. The charity was established in 1805 as the Norwich Institution for the Blind, and the Asylum for the Benefit of the Blind in Norwich (later renamed the Asylum and School for the Blind) was set up.
In 1988, we changed our name to the Norfolk & Norwich Association for the Blind, a reflection of changing language (the word 'institution' was felt to have negative connotations).
With the new millennium came one of our most ambitious projects yet, with a major fundraising initiative resulting in the Bradbury Activity Centre which was opened by HM the Queen in 2010. This centre is one of the most modern and well-equipped facilities for people with visual impairment in the country and houses an extensive equipment centre, arts and crafts facilities, a large multi-purpose hall, and the charity's offices.
In 2020, we once again changed our name to Vision Norfolk. This reflects a changing emphasis towards supporting people living with sight loss to enjoy independent and fulfilled lives. We chose the name as a positive and affirming way of describing our aims in the 21st century.