Get the kettle on and hold a bake sale, walk an historic route, run a marathon or climb a mountain, take a sky dive, get crafting, immerse yourself in a bean bath or dress up to raise money for local people living with sight loss.
Big or small, adventurous or everyday, your fundraising efforts count in helping us to support people in Norfolk living with sight loss to lead independent and fulfilled lives. Team up with your family and friends to make your efforts go even further to help people in our community. If you're planning an event, get in touch and let us know – we'd love to celebrate your event!
Get creative with a fundraising event
Here are some ideas to help you get started and to help promote your event:
It's one of the easiest and friendliest ways of giving. All you need to do is text using one of these codes. Why not add a code to your event and make it even easier for people to donate.
Text 'VISION' to 70450 for a one-off £3 donation.
Text 'VISIONTEN' to 70085 for a one-off £10 donation.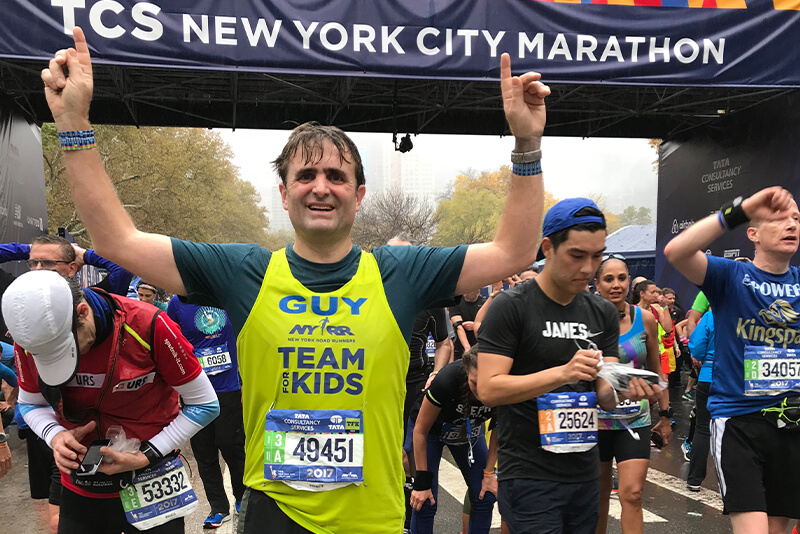 Running his first marathon at 50, Guy raised £5,500. "It was an amazing experience, joining 50,000 other runners in a real festival atmosphere. I always knew I had a marathon in me and decided that my approaching 50th birthday meant that it was a 'now or never'."