These works by Norfolk artist Gerry Nelson are for sale with 80% donated to Vision Norfolk. The inspiration for this is partly due to the memory of his deaf/blind mother being thrilled to receive a £10 present from the charity sometime around the 1950's.
These are original works using, mainly, Winsor and Newton quality materials, and from, mostly, his own sketches or photographs. They will be hanging in our Norwich hub throughout the holiday season.
If you are interested in finding out more please contact Gerry at 01508 520109 or via email at [email protected].
Please note these are paintings created by a sighted artist in honour of his late mother.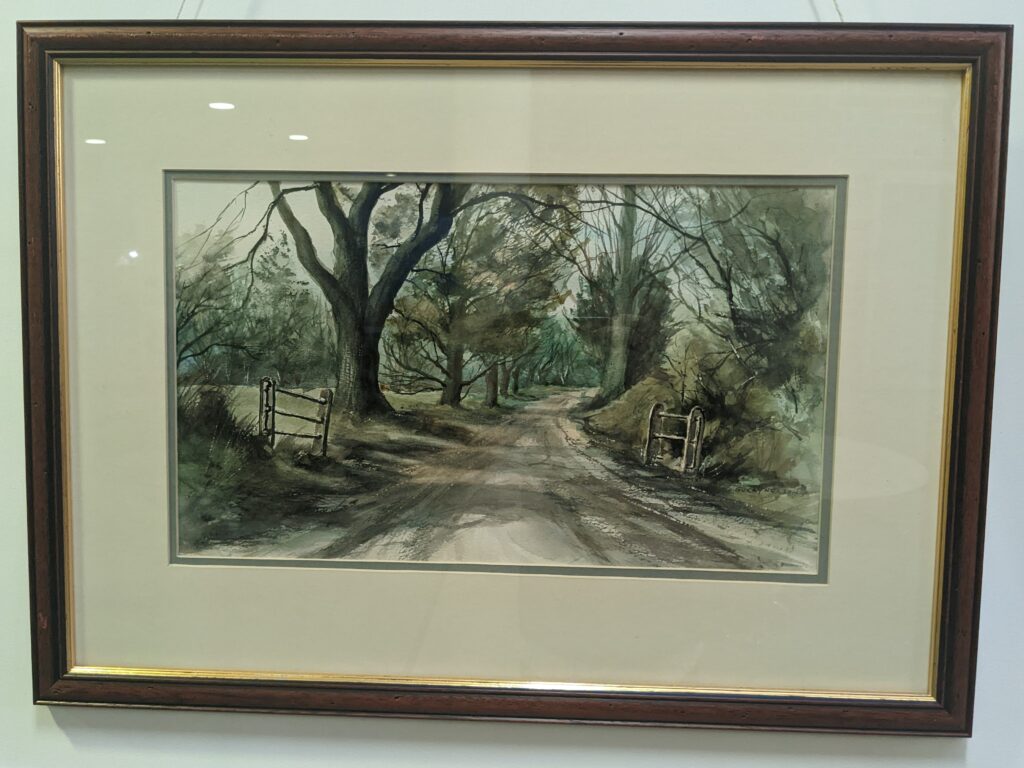 Lane at Kirstead: Norfolk
Watercolour, 48cm by 63cm
£120 (£96 to Vision Norfolk)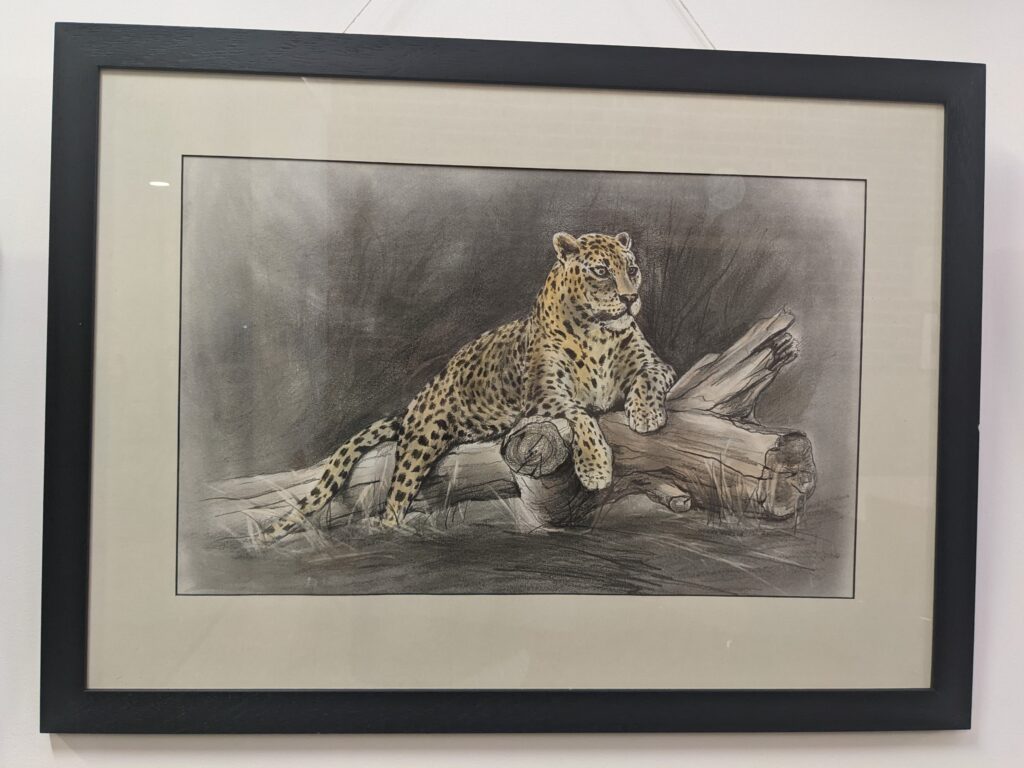 Leopard at Rest
Charcoal and Watercolour, 56cm by 76cm
£180 (£144 to Vision Norfolk)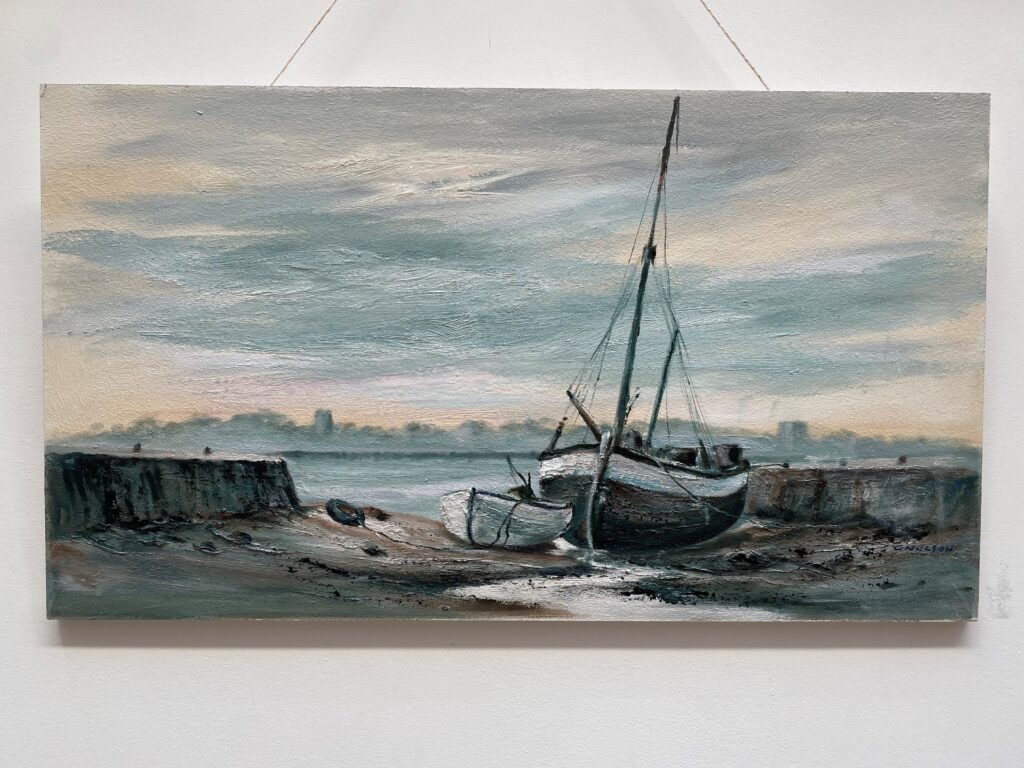 Kings Lynn Docks
Oil on Primed MDF Board, 40cm by 71 cm
£160 (£128 to Vision Norfolk)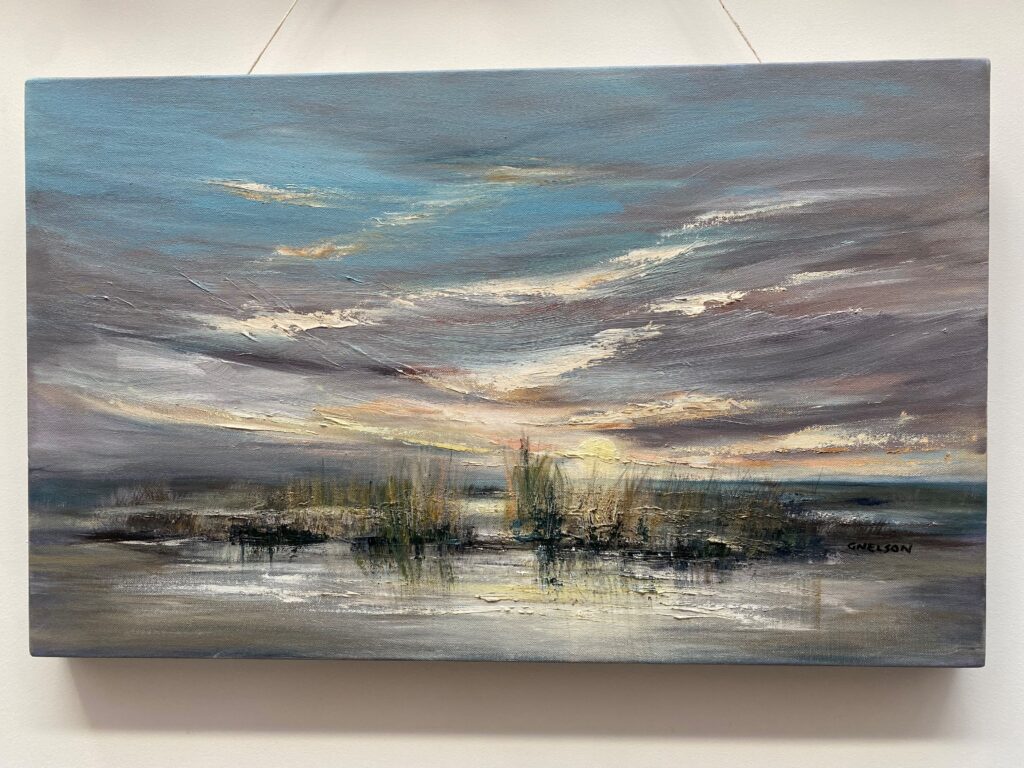 North Norfolk Landscape
Oil on Canvas, 50cm by 80cm
£180 (£144 to Vision Norfolk)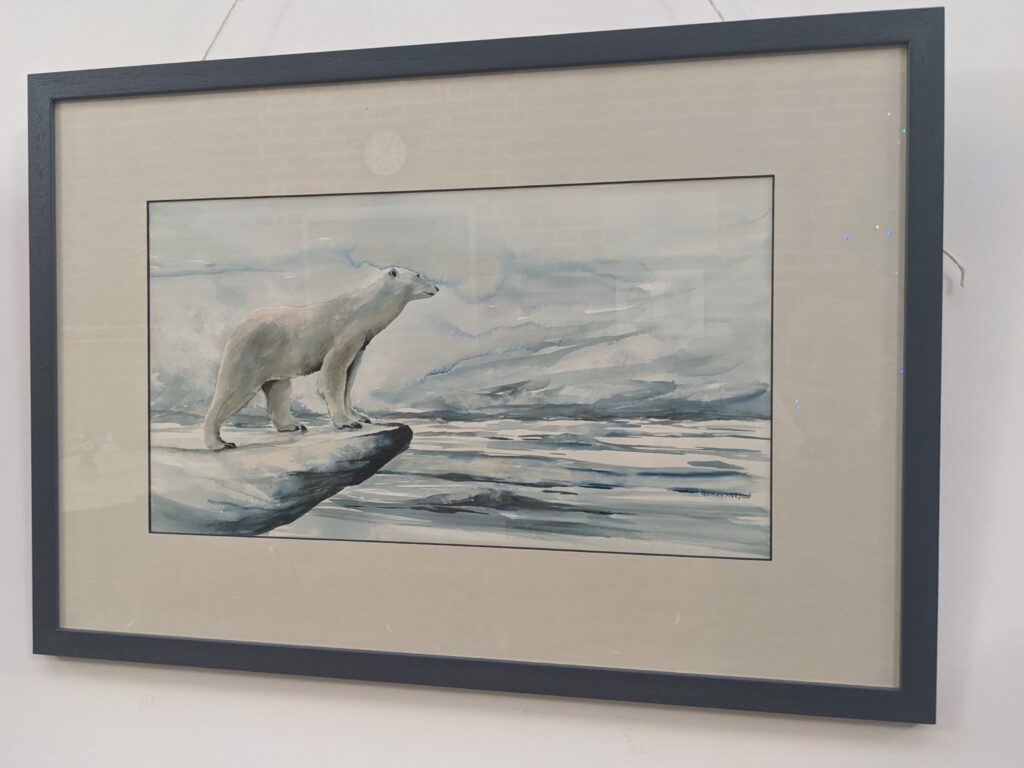 Polar Bear Lookout!
Watercolour, 43cm by 62cm 
£150 (£120 for Vision Norfolk)