Living independently is important to people living with sight loss and key to leading a fulfilling life. We can help you to navigate and access services to support your own independence with practical information and resources.
Covering a wide range of issues and aspects of everyday life, we offer eye clinic liaison and befriending services, and a wide range of resources at our three Norfolk community hubs in Norwich, King's Lynn and Great Yarmouth.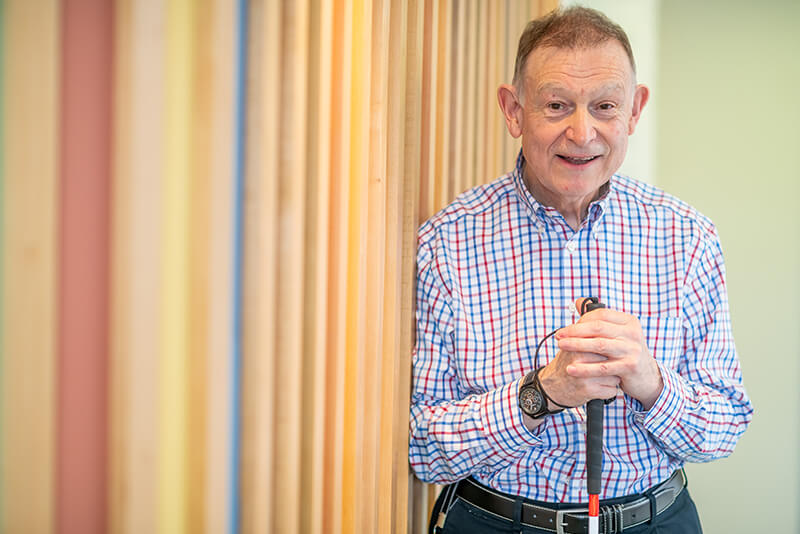 Terry's eyesight was severely impaired after he suffered a stroke. Terry has rebuilt his confidence and walks with a cane to raise awareness of his limited sight. "Collectively, sight loss charities represent only ten per cent of those with visual impairment in Norfolk – we want more people, particularly young people looking for employment, training and social support, to know Vision Norfolk can help them to live independently.