We believe everyone should be able to lead a fulfilled life and we work to ensure people living with sight loss are able to access the same opportunities as sighted people.
As part of our work, we provide resources, educational talks and training for businesses, schools and organisations that want to support those living with visual impairment. By understanding the challenges of living with sight loss, you can make a positive change and help us in our work.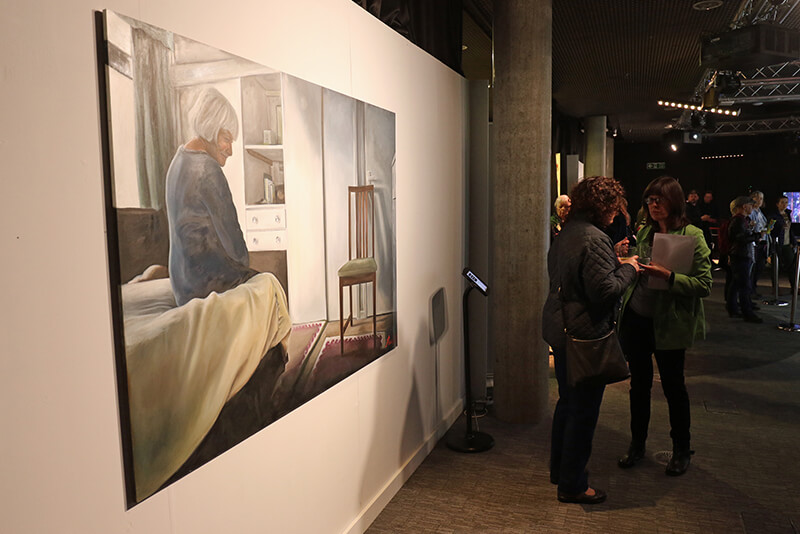 We organised an innovative art exhibition which brought together seven Norfolk artists and visually-impaired people to raise awareness of Charles Bonnet Syndrome, (CBS) a condition which presents vivid, realistic hallucinations. Supported by The Forum, National Lottery Big Lottery Fund and Mills & Reeve Charitable Trust, the artists captured some of the experiences of those who have CBS in portraiture, sculpture, photography and digital art.