Volunteer for Vision Norfolk
Our volunteers undertake a huge range of activities, including organising or driving someone to an activity, escorting or guiding, working alongside our eye clinic team, or putting on a fundraising event or collection. We can tailor a role to suit your time, skills and interest, with full training and ongoing support and welcome ideas for potential new roles.
Volunteering is a win-win – good for those receiving your help and good for your wellbeing too. Support people, learn new skills and make friends when you volunteer with us.
As a volunteer you will be helping people in Norfolk living with sight loss to enjoy independent and fulfilled lives. Many volunteers comment on how rewarding the experience is, with a range of benefits including:
Increased self-confidence
Counteracting the effects of stress or anxiety
Learning valuable job skills
Being part of a community and meeting new people
Making a difference
Having fun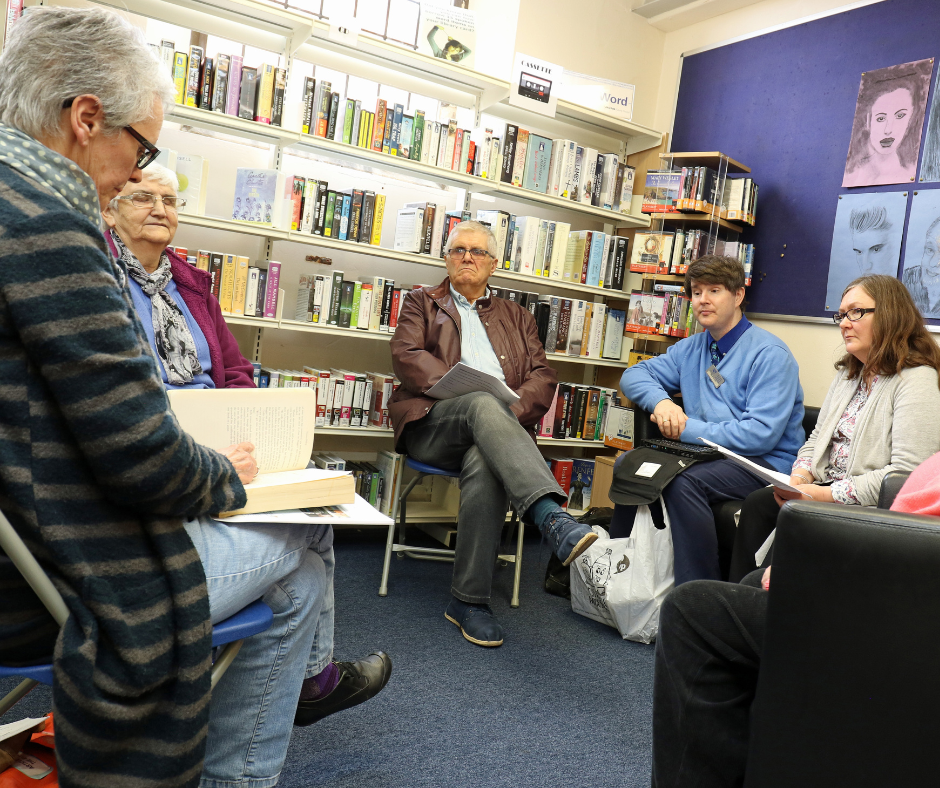 We are looking for volunteers who would be interested in supporting with daily running of the hubs, whether it is supporting with running an activity, learning about and supporting clients around equipment or some reception work then we will give you all the training you need.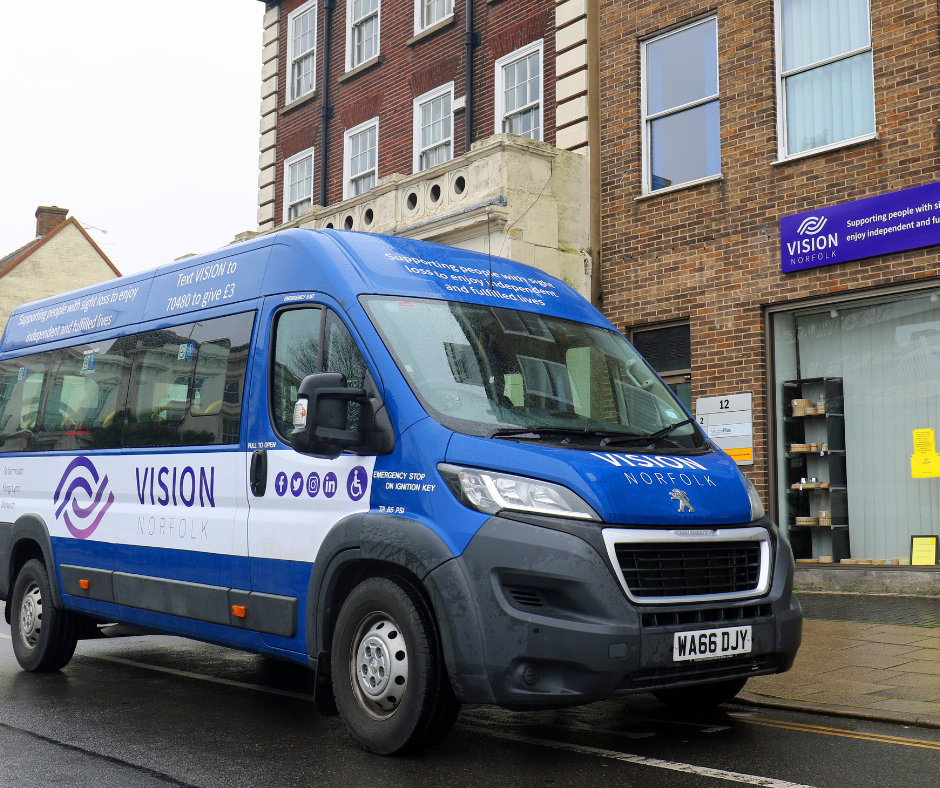 To provide transport for Vision Norfolk clients to and from activities, meetings and events organised by Vision Norfolk in our minibus.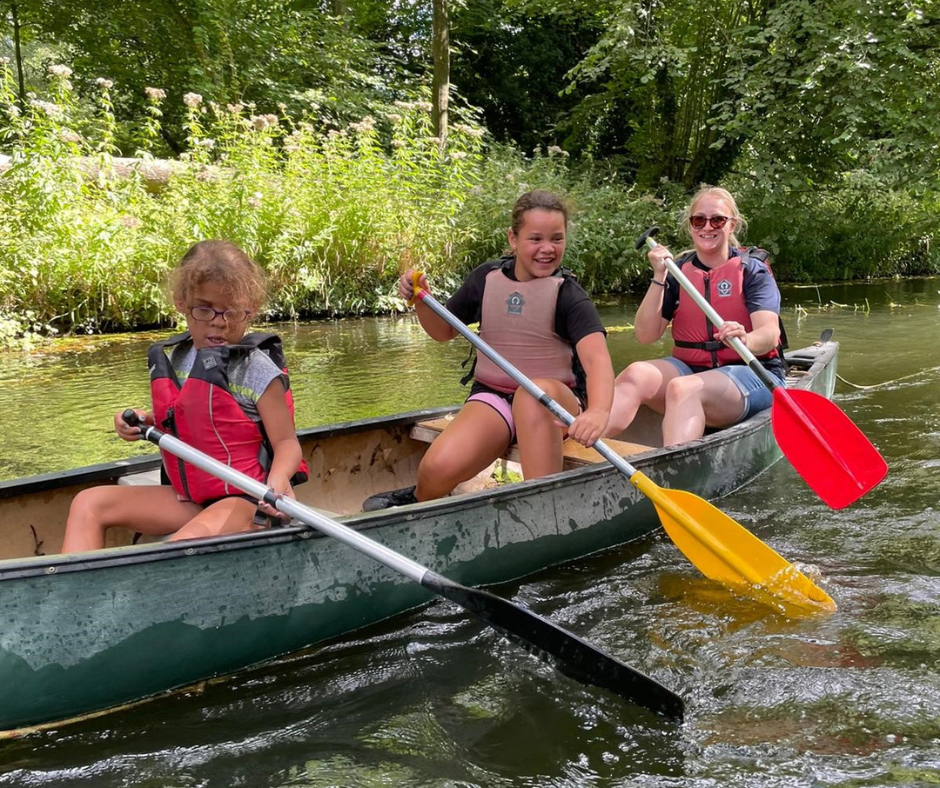 This role requires volunteers to assist with the running of activities and events for Children, Young People and Families.  These activities may be at one of the Vision Norfolk Hubs, external events (bowling, zoo trips etc.) or virtual activities using Zoom.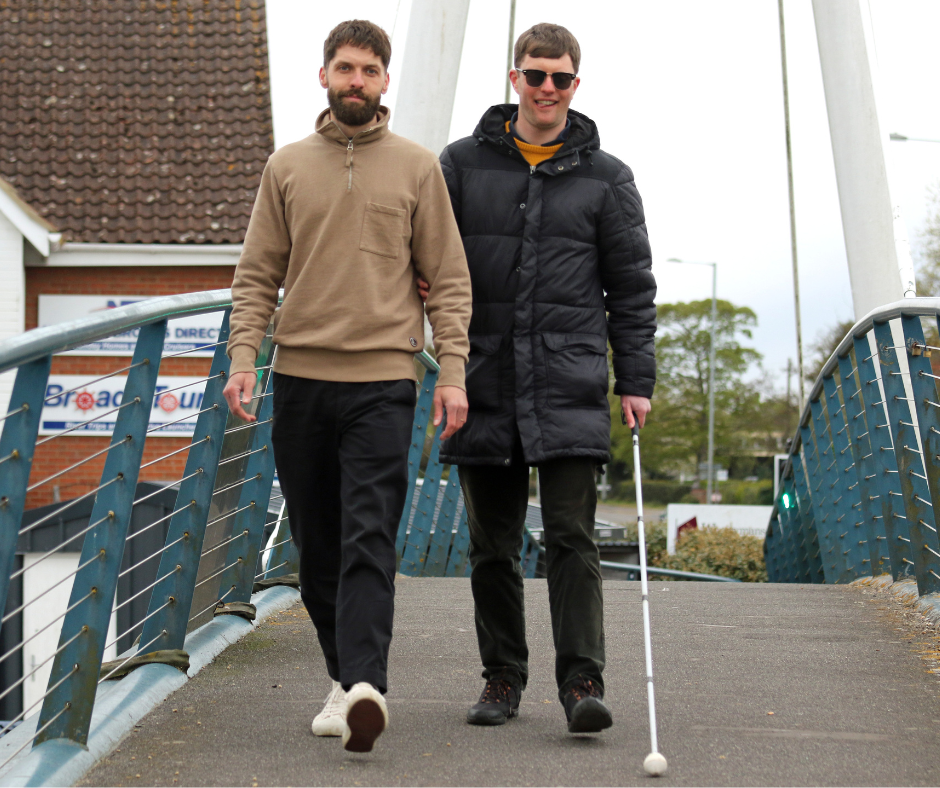 You will undergo training and learn to safely guide someone with sight loss, navigating environments and building self-confidence – all whilst increasing social interaction with those who may not otherwise wish to leave their home.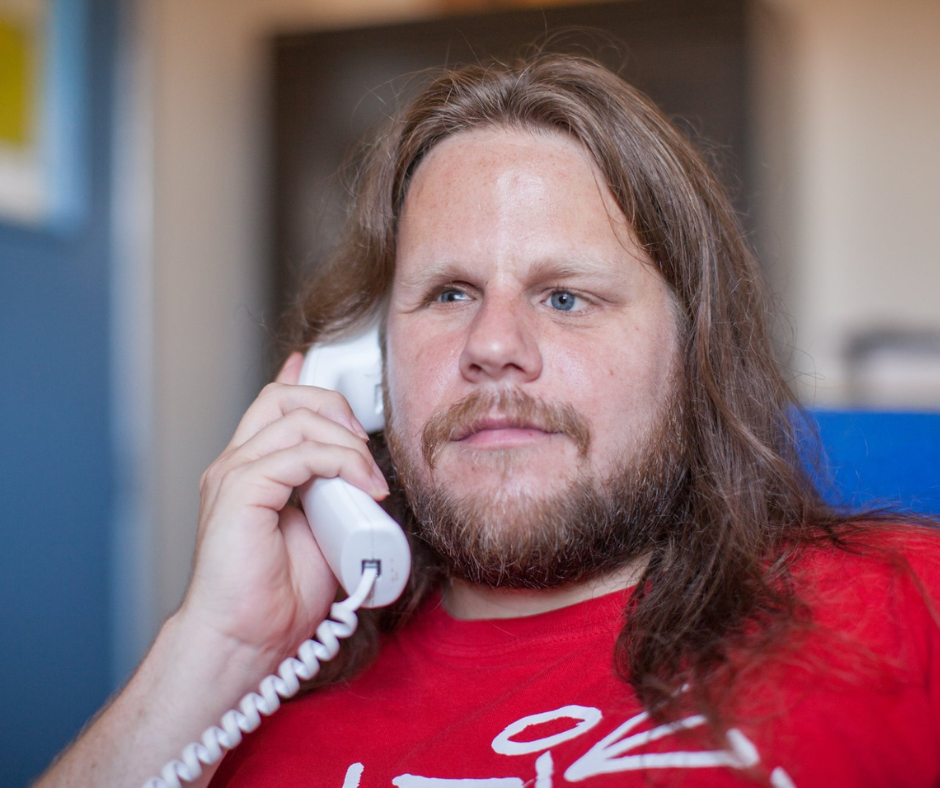 The Telefriends service is run by volunteers who ring Vision Norfolk clients a week to help alleviate isolation through phone calls and conversation.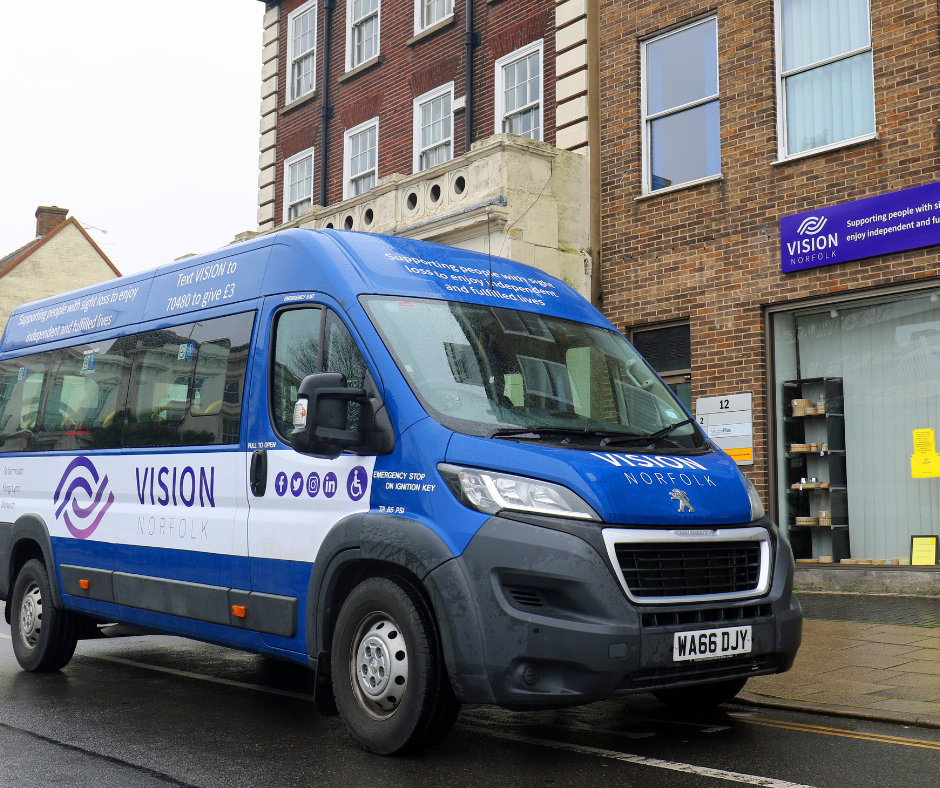 To provide transport using the Volunteer's own car for Vision Norfolk clients to and from activities, meetings and events organised by Vision Norfolk.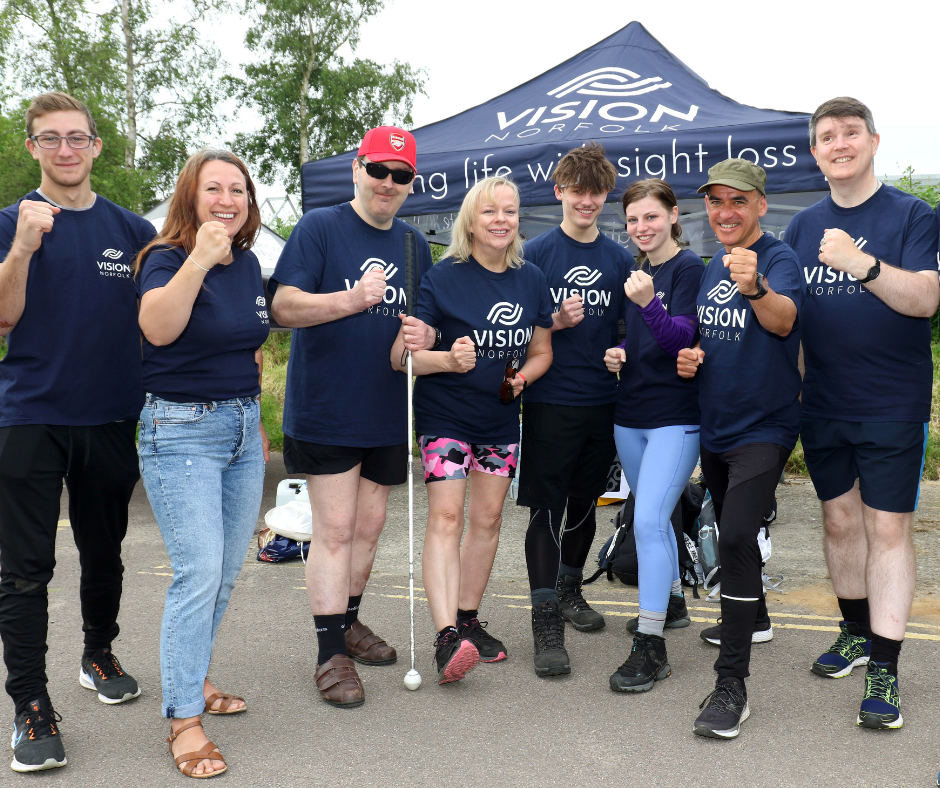 This is a varied role to assist our Fundraising Department with collections and events. This can be as simple as collecting money tins from shops to helping with large-scale events.
If you would like to speak to our volunteer team about our roles available, a role you would be interested in implementing, along with any other information, please contact [email protected] or 01603 573000.
Chris Stanley's first involvement with Vision Norfolk was in 2009, when as president of the Great Yarmouth Lions Club, he presented a cheque to the charity. Also as part of his Lions presidential year, he organised an event for World Sight Day in the town, which saw various MPs following a course while wearing blindfolds. Six years later, on his retirement, Chris started volunteering with the charity. Initially he got involved with the monthly pleasure walks, as well as craft sessions and coffee mornings at the Great Yarmouth hub.
Portugal-born Telmo De Sousa has lived in Norwich for 17 years, and works as a customer adviser for a large telecoms business. He has been severely visually-impaired from birth, with the rare genetic condition rod monochromatism. Despite this, he is fiercely independent, and despite meeting many barriers along the way, has built a life and career for himself. It was his experiences, coupled with his knowledge of technology, which inspired him to offer his skills on a voluntary basis to Vision Norfolk at the start of this year.
Retired mental health nurse Adrian Coales started volunteering for Vision Norfolk as a telephone befriender during 2019. He has personal experience of sight loss, having been diagnosed with Stargardts disease in 2011. "At present I phone seven people, who vary in age from 22 years to the eldest being 92. With one exception the people are living on their own and have various degrees of support."
Norwich man Matt Lawley is starting his volunteering career by putting his best foot forward –stepping out to guide a blind walker on a 50km challenge to raise money for the county's sight loss charity. Matt Lawley decided to become a volunteer for Vision Norfolk, and his first assignment will be to help Ed Bates from the charity undertake the marathon walk in June, as part of an eight-strong team taking part in the 2021 Broads Walk Challenge event.
Martin Sales has been a driver volunteer with Vision Norfolk for the last ten years, transporting visually-impaired people in his own car to and from various clubs and events run by the charity, as well as delivering and helping install visual aids equipment, and accompanying people to hospital and doctor appointments.