Volunteering is a win-win – good for those receiving your help and good for your wellbeing too! Support people, learn new skills and make friends when you volunteer with us – whatever the reason for getting involved, we can tailor a role to suit your time, skills and interest, with full training and ongoing support.
Activity volunteers
Befrienders
Collection volunteers
Eye clinic volunteer advisors
Drivers
Full training and ongoing support will be provided for volunteers.
With more than 200 volunteers across the county, use your time to help us organise or drive someone to an activity, support someone in our community, work alongside our eye clinic team, or put on a fundraising event or collection.
As a volunteer you will be helping people in Norfolk living with sight loss to enjoy independent and fulfilled lives. Get involved today and feel good about doing your bit for our community.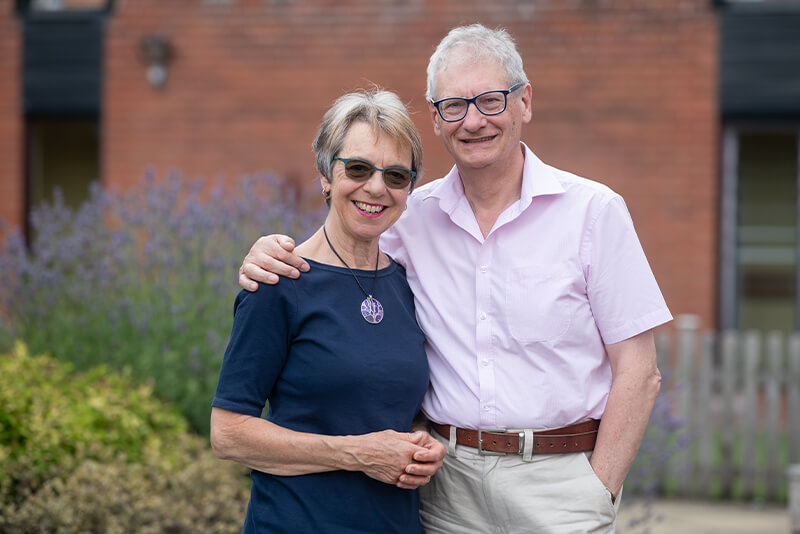 Alice and Maurice are both volunteers giving their time each week to support individuals and activities. Alice previously worked in the health service "When I retired I applied as a volunteer and was involved in monthly reminisces at Thomas Tawell House and helped in the equipment centre. Now I help with children's activities, trips out, craft sessions and events." Maurice is a visitor for residents at Thomas Tawell House. "I love to chat with them, We have a cup of tea and natter about all sorts of things, from football to their life experiences, Volunteering is a nice thing to do and if you see something to help with, or even if don't, ask what you can do, get involved."