Every penny raised for Vision Norfolk helps to support a person in Norfolk living with sight loss to enjoy an independent and fulfilled life – on average, a full collection tin enables a person with visual impairment to attend an event, reducing feelings of isolation and building confidence to navigate life in a sighted world.
Pop a donation tin in your shop or workplace, or organise a collection in your community – your efforts will make a world of difference to people living with sight loss in Norfolk.
Organising a local collection is easy – request a donation tin and return it to us.
Request a new or replacement collection tin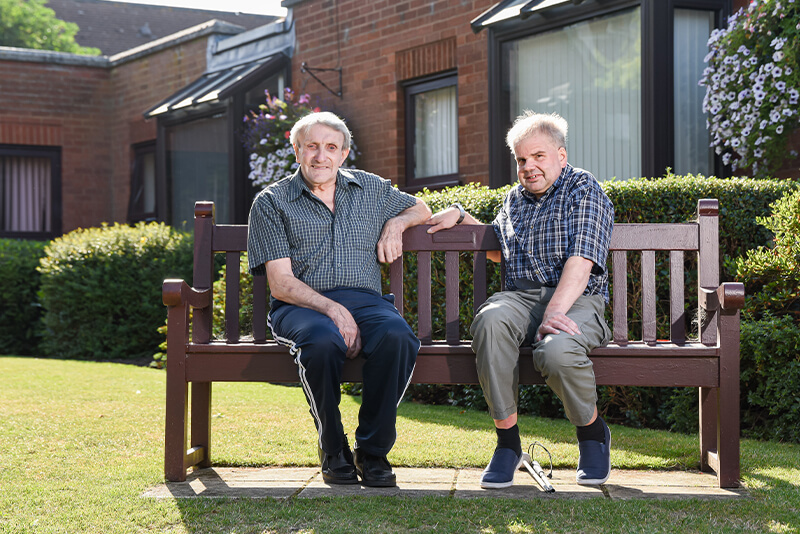 When it comes to fundraising, Reg and Stephen are a super-team who have helped to raise more than £80,000 over many years. They've held collection tins at the Cromer Lifeboat Centre, Sandringham Flower Festival and stores across the county. "We work as a team and although we are increasingly a cashless society, most people will donate and chat with us about the charity. Many older folk remember the Blind School, and the fact that we are a Norfolk charity always interests them. It's great to get out and about and meet people."